[HN] Home delivery at 082 266 2466 - Get 20% off
09-12-2019
This program is valid until 20/1/2020
Bonchon Hanoi is offering you a discount of 20% off your bill whenever you order delivery service at the hotline: 082 366 2466.
Not only that, you will also get a pack of vouchers discounting your bills for the next purchases at Hanoi stores.
Note: 
This program is applied on orders from 120.000đ

This program is valid until 20/1/2020

This program is only valid at Bonchon restaurants in Hanoi.

We offer delivery cost as below:
Distance
Delivery cost
(VNĐ)
Minimum order
(VNĐ)
Under 3 kilometers
Free
120,000
From 3 – 10 kilometers
30,000
200,000
From 11 – 12 kilometers
40,000
250,000
From 12 – 15 kilometers
50,000
500,000
Over 15 kilometers
Delivery service is unavailable
Note
If your bill is below minimum (120.000 VND), please have your order delivered by Grab Food and pay the expense.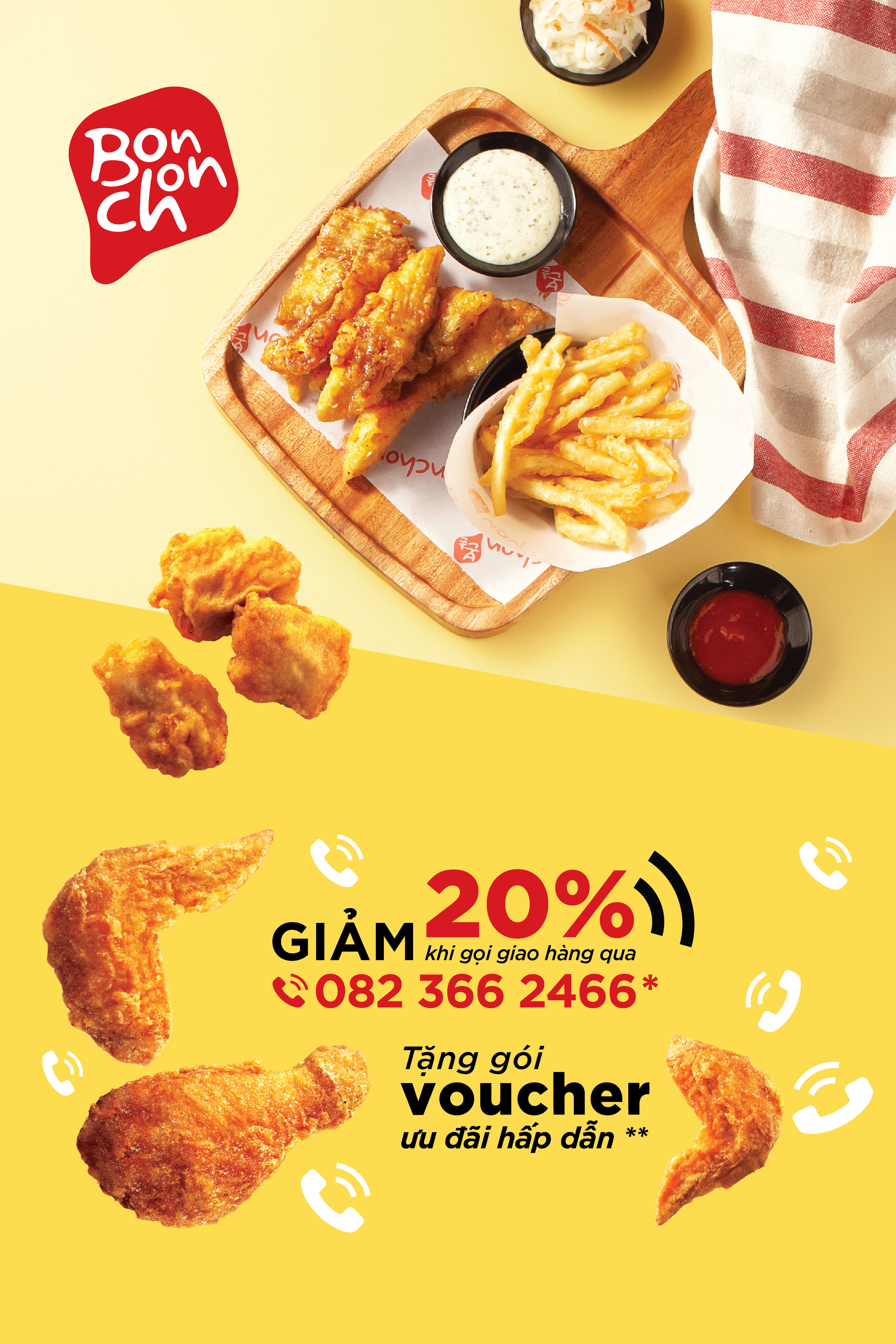 BONCHON CHICKEN VIETNAM
Hanoi - 082 366 2466
12 Nha Tho street, Hoan Kiem district, Hanoi
39 Ly Thuong Kiet street, Hoan Kiem district, Hanoi
Ho Chi Minh City - 094 486 2466
43 Ly Tu Trong street, District 1, HCMC
213 Nguyen Van Cu street, District 5, HCMC
Home delivery
bonchon.com.vn
fb @bonchonvn 
Insta @bonchon.vn